Last Updated on August 6, 2022 by
Water is no doubt one of the precious elements on earth . It not only helps us to survive rather, it makes our living comfortable as almost every work needs water. But water is good as long as it is safely contained in the pipe, any of the appliances, sink, or tub. That means it will become an enemy if it goes where it should not be, inside the walls, floors, etc, through plumbing leaks.
In this regard, we can say that water leaks are very common in homes which are caused by various things like cracks, corrosion in pipes, and leaking faucets, due to blockages. Due to these leaks, sometimes, when they remain unattended, they become the cause of excess water damage. That's why it is recommended to inspect your home regularly to check the leaks.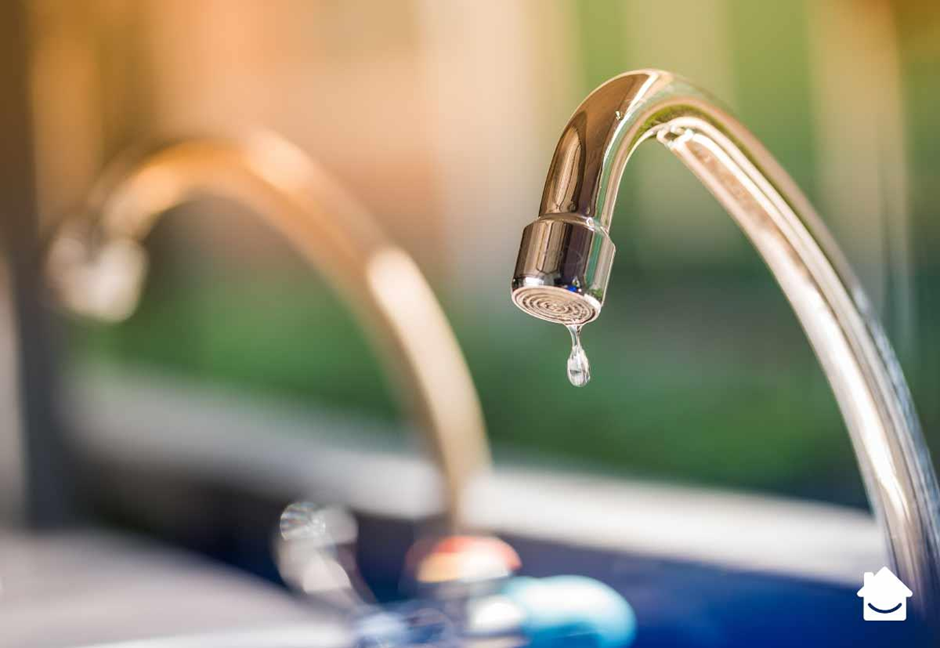 Now the question arises: what is the easy way to check your home for leaks? Through this post, we will discuss some of the ways to detect water leaks at home so that your dream home will be safe. Let's get started: –
Take the help of your water meter.
To keep your dream home secure, taking the help of a water meter is very crucial. That means, first of all, turn off your house water, shut off the taps, dishwasher, washing machine, etc., ensuring no water is running in your home. After that, look at the water meter and see whether something is changing.
However, if the water meter is still running fast, then indeed, there is a water leak in your home.
Moreover, if there is no change in the water meter, wait for at least 2 hours and check the meter again. If the water meter changes despite all the water in your home are undoubtedly dealing with water leaks but are slower. So, in that case, calling a water leak Orange County professional will be the right choice as they are highly experienced and skilled people in their job.
Check your lawn for greener grass.
Every homeowner wants their garden or lawn to be lush green. But if you notice some area of your yard much greener, then another and grows faster, then it indicates that the water line is leaking somewhere. However, if the water leak is profuse, you will see some puddles of water on the ground.
According to experts of Orange County, if you want to prevent water leaks from becoming severe, check or inspect your home regularly. That means to check at the back of cabinets, under basins, near the sink and water heater for any symptoms of mold or mildew, which shows that there is a water leak in the home. This way you can save your money; otherwise you have to pay a professional for repair. Apart from that, ensure to call a professional plumber twice a year for an annual inspection of your home plumbing system for leaks or any other issues.
Investigate electrical appliances
If your home water meter is showing a leak, then to confirm this check your home electrical appliances. With time, the appliances may shift from their assigned position, due to which the valve may lose and pipes also crack and cause leaks. However, while inspecting, if you find something is loose or pipe is cracked call the professional as soon as possible as you are unaware of when there is a leak.
So, to save your home from severe water damage, inspecting the house by a professional becomes essential.
Grab some food coloring
In almost every home, toilets nearly account for 30% of the water use. So, if you want to test whether the house has a water leak or not, you must check whether the toilets are running correctly or not. To do this, add a few drops of food coloring inside the toilet tank and wait for at least 10 minutes.
After that, when you turn on the tap, and you see food coloring in the bowl, then indeed, there is a water leak in your home.
The water heater is another place where you can get a leak. So, in order to find the location of the leak, inspect the valves of the water heater. If you don't find any water near the valves, then see the signs of the slow leak below the valve, or you can hear a hissing sound. If this is true, then water is leaking from the heater, and this is something you cannot fix yourself. That means call the water leak Orange County Professional to work on the issue.
Keep an eye on water bill
If the water bill of your home is constantly rising, then there might be a water leak at your home. But before you believe in this, make sure to check your water use habits. That means check whether you are using more water or not. If not, then the leak is the real culprit. In this case, you may not find any leak visible to your eyes, but plumbing is also beneath the home foundation, which you cannot see. So, it is best to call a professional to inspect your home and find the leak's location.
Also, check your home exterior usage.
You cannot say water leaks always occur inside your home, and they can also happen outside the house. So, if you have a garden outside your home, check the garden hose for leakage when it is running. If this is true, then replace the hose gasket and inspect if all other connections are tight.
The bottom line
These are some of the best ways by which you can check water leaks in your home. So, take care of these small things in your home by regular inspection. Apart from that, if you find any of the water leak signs, ensure to call a water leak Orange County professional immediately. But ensure only to hire the best and trustworthy company for the work after thorough research.