Last Updated on January 19, 2023 by Salman Khan
People always want to have a platform where they can have better communication. What can be better than Instant messaging applications for that? And among every social media platform, Whatsapp is renowned for connecting with people.
Nowadays, social media are gaining public attention more than anything else. Whether to communicate with your loved ones or to reach your greater target audience, people depend on social media. People use Whatsapp, Facebook, Messenger, Snapchat, and even Instagram to communicate.
This blog post lets you know how to grow sales using WhatsApp Marketing for free in 2023.
Why is WhatsApp marketing important for Marketers?
Intelligent marketers apply effective marketing strategies and treat their customers as a god. They focused on providing excellent services to their customers. They take deep research to discover what their audiences expect from them, what is trendy in recent days, where their potential customers are, and what strategies they need to make. Seeing what competitors are doing is also important. For that, you can use the Whatsapp Spy application.
And marketers understand the fact that people are always on Social Media and precisely on Whatsapp. Every age of people is using Whatsapp. So, for all types of businesses and marketers, Whatsapp is the better place. Creating an effective Whatsapp marketing strategy helps to promote your brand.
Thousands of people are active users of Whatsapp, and if you don't know or don't pay full attention to increasing your product sales, it doesn't take much time for your business to get doomed.
How to grow sales using WhatsApp Marketing in 2023?
If you are a daily WhatsApp user, you know WhatsApp offers many features that help to drive sales for marketers. But marketers must open a Whatsapp Business account before considering every other WhatsApp feature. Why? You may ask the reason behind it.
And the reason behind this is that it provides several additional features. So let's first discuss what Whatsapp Business is and the required steps to set Whatsapp Business Profile.
Whatsapp Business Profile
A regular WhatsApp account is intended to connect with close friends and family. But Whatsapp Business Profile is purely focused on marketers. If you don't have a business account, you are lying behind. For reaching your customers worldwide or adding new customers, it is vital.
So to stay in the competition and grow sales, create a Whatsapp Business Profile.
Download the WhatsApp Business application from the Play store and install it.
Verify your given Business Phone Profile.
You can restore your account through backup if you already have a business account.
Now, set your business name.
Lastly, build your profile.
You can add location, phone number, website URL, email address, business logo, and short brand description in the Whatsapp profile. But only after WhatsApp confirms that your business account is verified your account gets a verified badge on the side of your profile name.
Broadcast messages, Auto Greeting, and Away Messages
Not every time, neither you nor your customers will be available online. So, you can provide a good customer experience by making automation.
When your customers messaged you, asking about your product, but you are outside of your business, you can't reply to them. But if your customers don't know you are out of service for a particular time, they might get angry with you. Also, their interest in buying your product might get fade away.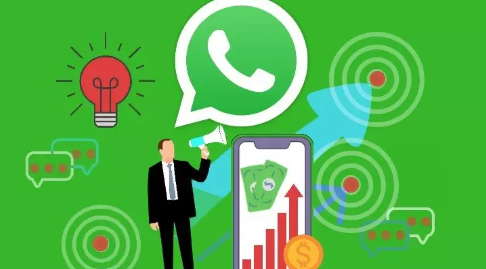 So, you might think, is there any solution to solve this problem? If yes, then what is that?
Don't worry; Away messages are there for you. You to set up automated texts when you are out of business. In this way, your customers previously know that you will not be available during those times, so they prepare themself for delayed responses. According to your requirement, you can even schedule away messages.
Business owners and marketers can enable auto greeting messages from a business account. And when the customer messages you for the first time or after fourteen days of inactivity, this auto welcome message will be sent. You can customize these messages.
Using Whatsapp broadcast features, you can broadcast messages to multiple users. Business owners can use this feature while launching new products, organizing giveaways, sending reminders, useful tips for their potential customers, or informing technical problems.
Instant Replies
There is a high chance of your customers asking you repeated questions regarding the product. And it is time-consuming to reply to the same messages. But with a Business account, marketers can set and store Quick/Instant Replies.
And to send those quick replies, they must type particular keyword shortcuts. You can store up to 50 Quick replies, including media files.
Labels
In the marketing field, you will have different types of customers. To organize them in their category, you can use the Labels feature of Whatsapp. Also, to make it look more organized, you can use different colors and names for Labels.
Product Catalog and Collection
Marketers can showcase their products by creating Catalog. And to organize these catalogs well, they can create collections. In this way, customers can easily find the things they want.
But it is possible to add a maximum of 500 services or products.
Whatsapp Business Analytics
A business account allows you to see business analytic reports. You can see sent, received, read, and delivered messages.
Conclusion
The days were gone when people used email and SMS services to communicate with their customers. Email may take a long response, and SMS may be costly for marketers. If we compare Whatsapp and Email, the instant messaging application, WhatsApp, has a high open-rate. Moreover, there is also a probability of not reaching your mail to the target customer.
Start Whatsapp marketing in 2022 using these fantastic features for free. Engage with your audience, connect with new customers and drive your sales using Whatsapp. Besides every other thing, using different Whatsapp Marketing Softwares helps grow sales.