Last Updated on February 20, 2023 by admin
Healthcare, as one of the leading industries, is striving to optimise its services as well as maximize the efficiency of its workforce in order to provide outstanding patient care, resulting in increased income for the company. If a patient has pleasant feedback with healthcare, it is unavoidable that they will return or refer it.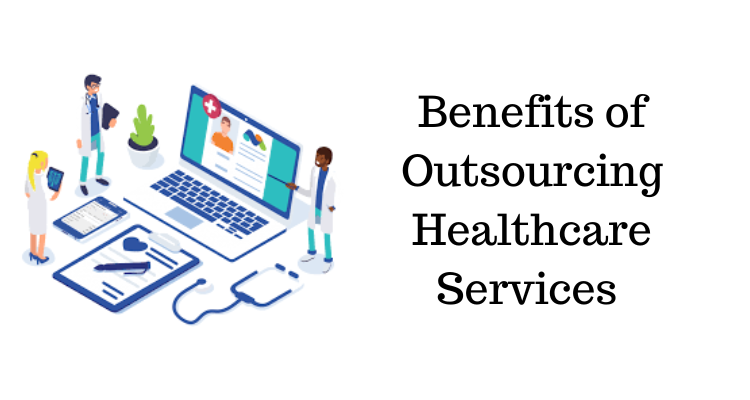 As a result, there is a need to offer great patient care, necessitating an investment in resources and personnel. It also requires employees to participate in a number of non-core functions for which they may not be educated. Outsourcing these non-core competencies to a reliable outsourcing partner is the best line of action, allowing internal personnel to focus on providing the most remarkable patient care while also improving operational efficiency and productivity.
Benefits of Outsourcing In Healthcare
Meanwhile, check out the following benefits of outsourcing healthcare services:
It Aids In Cost Reduction
The healthcare sector is as cutthroat as ever, and its goal is to reduce costs, which outsourcing has been shown to help with. Non-core services that would necessitate the training of in-house personnel or the investment of resources if performed in-house can be outsourced. This would reduce the need to make investments. The professionals will have to follow the most recent changes in legislation and standards. Outsourcing services to remote employees expected to provide greater control over service costs.
Access To Trained Professionals
Outsourcing partners provide total access to a specialised team of professionals who are competent in handling the sort of project and can do assignments of any complexity and scale in a timely manner. This guarantees the job is completed correctly and properly. The specialists will ensure that the medical data entry services provided are around 98.9 per cent accurate.
Aids In the Avoidance of Major Errors
Even little errors in the healthcare industry can be detrimental, especially to a patient's medical record, as they can lead to misdiagnosis or wrong treatment, which can lead to death. Outsourcing to a healthcare service that adheres to the norms and regulations established by the Health Insurance Portability and Accountability Act (HIPAA) will guarantee that a patient's record remains private and confidential while confirming its accuracy. It also aids in the prevention of medical billing errors.
More Time to Devote to Patient Care
Outsourcing medical services will free up more time for healthcare organisations to focus on their core skills, which are patient care. If they outsource, they will not have to manage any administrative responsibilities, providing them more time to provide better patient care. This will help to improve the grade of healthcare, leaving customers happier.
Reduced Staff Recruitment and Training Costs
Because the outsourcing provider handles it, the additional costs paid by recruiting and training superfluous workers are reduced to a respectable level. In addition, they are in charge of personnel hiring, training, and retention.
Conclusion
More healthcare businesses will outsource their non-core operations, such as healthcare services, to improve operational advantages such as lowering patient irritation, enhancing cash flow, and so on, consequently increasing net revenue and profits.