Last Updated on July 26, 2023 by Nadeem Ahmad
Basement Remodel Cost
Here are the costs and work involved in remodeling a basement.
Outdoor patio: $700
This consists of roughly 35 square feet of stamped concrete with railing posts and caps installed and approximately 100 pounds of gravel to level the ground before concrete was poured.
Framing: $3,100
New support beam installed under house necessary due to settling in after construction of addition which caused some stress cracks in original floor joists; new 2 X 12's were added along walls; walls had electrical conduit run for speaker wire and cable TV (later removed); additional electrical outlets and light fixtures installed; new drywall was added to the ceiling, walls and around recessed lighting; texturing and painting were completed.
Installation of windows: $800
Two windows were installed in the backroom and a window to the left side of the furnace room/added storage area. These openings were cut out with a top-mounted exhaust fan added to ventilate the basement as necessary. A window towards the front of the house was removed, and a large mirror hung on that wall due to structural support being lost after removing the original stairs that led down into the finished part of the basement. Holes were patched, painted, and trim put up where needed.
Work area: $200
Storage room for his work area was created, and a space for his folding table/sawhorses, which he uses to work on furniture inside and outside of homes. The doorway is now blocked off from living space so dust from sanding projects can be contained. Added two outlets in this room and an outlet on the exterior wall where there used to be a light switch that illuminated what was once a walk-in closet.
Basement remodeling costs: $4,800
New ceiling with recessed lighting installed; new baseboard heaters installed along the back wall downstairs; drywall added around heating ducts that run through finished part of the basement; some paint and texturing done throughout the whole basement except for laundry area, which is covered by the stairwell leading to the first floor of the house; new carpeting downstairs and on main bedroom level.
Remodeling a basement: How to save money?
1. Hire General Contractors
Working with Suffolk County general contractors (GCs) who handle home construction, renovation, and remodeling is typically the least expensive way to have your basement finished because they have the skills, knowledge, and equipment to complete a variety of different tasks.
2. Use Discounted Materials
Basement remodels are often cheaper when homeowners purchase discounted materials themselves rather than work with professional suppliers. You can contact local retailers to see if they have any remnants left over from previous jobs that you could use for free or at a fraction of the typical cost.
Just ask about their salvage program. Or search online for wholesale merchants in your area that specialize in supplies for building projects. Ask your GC if they have any connections with local companies that might give you a discount when it comes to other items, like windows, doors, and appliances.
3. Don't Over-Remodel
Basement remodels can quickly become over-designed spaces, leaving no money for what you want to incorporate into the distance. Please keep it simple by sticking to well-known, functional basement layouts like walkout basements or rooms with built-in cabinets and storage systems before moving on to more elaborate designs.
4. Pay Attention to Every Detail
Paying attention to every detail of your basement design will allow you to use fewer products without sacrificing style or function, making your total cost per square foot much lower than it would be otherwise. The best way to cut costs is by incorporating innovative design and material choices that give you the most "bang for your buck."
Read More: https://postrules.com/how-to-clean-sticky-wood-kitchen-cabinets/
5. Create a Clear Budget and Stick to It
There's nothing worse than realizing halfway through your project that you don't have enough money left over to finish the room exactly as you'd planned. That's why it's essential to sit down before breaking ground and create an exact budget based on how much you can spend in each category (furniture, appliances, landscaping, etc.).
Then add some additional funds in case unexpected expenses come up during construction. Finally, and we cannot emphasize this enough, stick to your budget! No matter how tempted you are when things get stressful at work or home, never exceed the amount you initially allotted for your project.
6. Pace Yourself
Work with your GC to create a timeline that allows you to stay within your budget. You can even help them by assigning each basement room its sub-contractor, who will only be paid when he has completed his part of the job (this is especially helpful if one area of the renovation is more complex than another). Or, you could hire the same contractor to complete everything at once but work on different areas of the space each day so that your home doesn't feel too chaotic during construction.
7. Hire Skilled Subcontractors
You don't have to do all of this yourself hire top-quality subcontractors to help you with the more complex aspects of your basement design. For example, if you can't lay your hands on discounted materials and don't have a good relationship with a local supplier, ask a carpenter to cut out windows for you instead. If you're not a whiz at plumbing or electrical work, hire professionals from those trades as well. The more subs you use, the easier it will be to complete your space without going over budget.
Is building up or finishing a basement more affordable?
Generally speaking, a basement is more costly than constructing up. However, not very long ago, basements were preferable since lumber prices were at an all-time high. Consult your builder for each option's benefits, drawbacks, and price.
How can I renovate my basement?
Renovating your basement can be an exciting and rewarding project that not only enhances the value of your home but also provides additional living space. Here are some steps you can follow to renovate your basement effectively.
Firstly, inspect your basement for any water leaks or moisture issues. Fixing any water-related problems before renovating is crucial, as it can prevent further damage to the basement's foundation and walls.
Secondly, decide on a layout and purpose for your renovated basement. Will it be used as a home theater, gym, or additional living space? Consider factors such as lighting, ventilation, and accessibility when planning the layout.
Thirdly, evaluate the insulation and ventilation in your basement. Proper insulation and ventilation can help regulate temperature and prevent the buildup of moisture and mold.
Fourthly, choose appropriate flooring and wall finishes. Flooring options such as carpet, vinyl, or hardwood can provide a comfortable and attractive look. Meanwhile, wall finishes such as drywall, paint, or paneling can provide a polished appearance.
Lastly, consider adding features such as built-in storage, a bar, or a fireplace to your renovated basement to enhance its functionality and style. With careful planning and attention to detail, renovating your basement can transform it into a valuable and functional space for your home.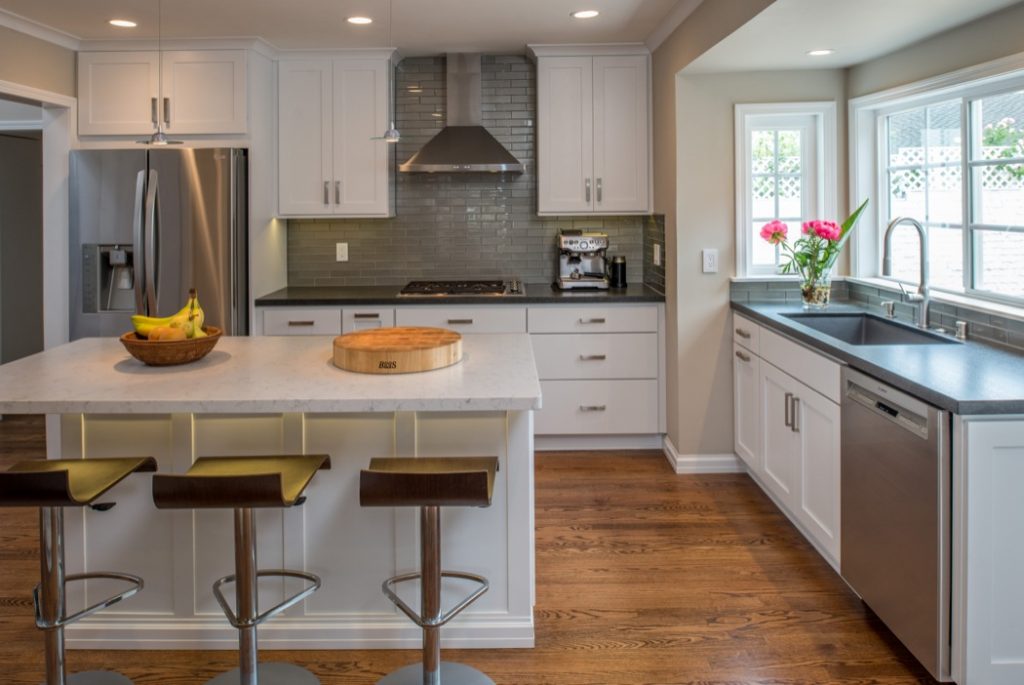 FAQs