Last Updated on July 10, 2023 by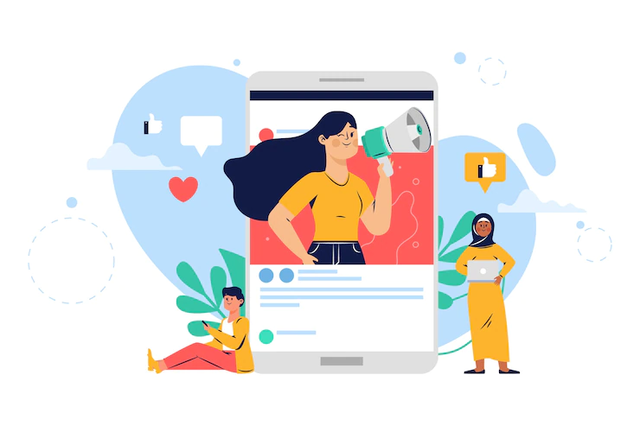 Instagram has created a buzz all over social media, influencing our digital marketing tools and strategies. In fact, it is one of the most popular and global social media platforms with over 500 million active users every day. It provides innumerable untapped opportunities for all business types paving the way for further growth.
Instagram has a top-notch algorithm with savvy tools and features designed for effective promotion of products or services online. If you want your business to make a true debutant on social media – Instagram is one of the best choices.
Key Areas to Focus on for Business Promotion on Instagram
The global availability of Instagram tools and features without the need for any technical knowledge has made it popular among users in these past few years. Small businesses are flourishing online and making huge profits using Instagram from the comfort of their home.
Check out these key areas that focus on improving your digital marketing on Instagram and will help your business grow from the comfort of your home.
Profile Optimization
To grow and expand your reach, you need to optimize your Instagram profile for search.
There are myriad ways to go about optimizing your Instagram business profile. Below are some quicks bits that will help you to get started-
Create a user profile name
The name field in the bio trips should focus on your niche/product/service/solution you offer
An enticing bio description
Your website link on the bio
Linking other social media profiles like Facebook, WhatsApp, and even LinkedIn using any backend tool for more support and engagement.
Specific hashtags that will make your page pop up
Use target keywords in your bio
Add partnership details/ collaborations
One of the most focused areas of this part is that- Using the "Link In the Bio Tool".
The Instagram Link In Your Bio tool has an added benefit for business owners and marketers to drive traffic and clicks and boost conversions. Link in your bio is available for everyone without limitations to direct the viewers to your website or affiliate links etc. They provide quicker reach to the landing page for the audience without any fuss by just clicking on them. They are very advantageous for business pages as it accumulates huge traffic as it is easy to navigate. You can add your Instagram as it has multiple buttons where anyone can see your feed.
Maintain A Content Calendar
An Instagram content calendar is for the digital creator to pen down their ideas, approach, and how to go about campaigns and content in one place. You can identify trend opportunities, bridge content gaps, and store all your creative content ideas in one place to help you determine your social media strategy.
You can even schedule live sessions, posts, and so on at your convenience with the help of a content calendar by uploading your stories to the media library. They are like the high-end version of a notebook for Instagrammers to jot down any ideas that come to their mind.
Consistent Content Pillars
Content pillars include major topics that any brand/business consistently highlights, discusses, amplifies, and creates content on social media. It is one of the effective strategies to create a community where you can create a niche for what your business/brand stands for. Content pillars are very helpful in creating clarified content that strategically builds your content calendar. They even help Instagram to categorize your niche and create value on Instagram.
Instagram Posts
Instagram posts, when created by the digital creators, mostly circle all these parameters-
product/service/ brand/ business-focused posts
Be in the trend loop for higher audience engagement
Quick response to posts/ comments helps to build a relationship with your audience and creates a community.
Here are some of the major segments of how your Instagram post should be to enhance views and likes, thereby boosting your sales.
Carousel Posts
Instagram carousel posts are the composition of both video and image created to have a more creative indulgence and generate more clicks than usual posts. These are good tactics to gain traction with an underlined story for the audience. You can use up to 10 slides in a carousel post to share your brand story, tips, videos, images, and other media.
Shareable Posts
On Instagram, shareable contents have the power to indulge a larger set of audiences than compared to any ordinary post. Shareable content like memes, graphics, reels, and time-lapse videos can communicate with more than 50% of the audience ranging from 13-year-olds to 35-year-olds. The buzz that is created with a socially shareable post helps in immediate traction, increases brand awareness, makes it fun, and thereby creates a community. For example, meme content has been seen to get a huge number of views, likes, and shares and is saved more than any other regular post.
Maintain Posting Time Schedule
You need to figure out the right time for you to post on Instagram. Finding and maintaining a schedule for your online post will help you to reach the right audiences at the right time to push a sale. The discovery of the best time to post, ensures higher engagement activity.
Always Include Hashtags
Posting on your social media with hashtags is important to heighten your user engagement. You can use up to 30 hashtags in one post, story, or reel. A tip while using hashtags, do not to put them all next to your caption so the post looks messy. Arrange them in such a way that it looks attractive and never include them in your comments. You can create hashtags that when put in the search bar will show your products and services.
Captions
The caption can be not more than 2200 characters to start a conversation with your community.
They are used in almost every Instagram post to make the posts more indulgent.It also gives a brief of what is going on in the feed. You can portray your voice and write your creative captions to gain more attention.
Below are some of the ways to set your caption for Instagram while keeping these in mind.
● Insta Stories Creates Communities
Instagram story is an influential place for business owners to showcase their products with their website links. You can put up detailed authentic stories with captions to attract new customers and incite conversations.
● Post WIth Closed Captions
Closed captions are like subtitles of Instagram reels, stories, and videos that will help your audience understand them without sound. Studies have shown that more than 30% of Instagram users watch videos and reels without sound. Closed captions help to indulge more while scrolling through the contents. You can tap into this segment of viewers to create more inclusive and accessible video content. Some tools will automatically add captions to your Instagram stories and reels.
Quick Engagement With Insta Reels
Instagram reels shows positive results in successfully marketing brands, businesses, products, and services. They have rocketed Instagram's popularity after TikTok was banned in India. Instagram reels made their debut with thousands of digital creators using this feature to build a –
Community online
Create brand awareness
Attract new audiences
Showcase their products/services
Make sales
Staying ahead of the trends
Generates creative flow
Reels have made marketing reach beyond customers, and followers, thereby going viral. They are easy to edit and can be done by anyone. For example a small reel of packaging a product, hiking to a new place, showing the art process, and so on.
Use Instagram Marketing Tool Effectively
Instagram is a powerful platform for all businesses to showcase their business, brand, products, services, and so on. Instagram is filled with effective marketing tools making the task easier for you. Here are some of the list of the Instagram marketing tools that are found in-built-
Facebook Ads
Boost and Promotion
Audience Reach
Ad Preference
Post Insights
Highlights
Archive Post And Stories
Link In Bio
All of those are free and help in the effective functioning of your Instagram business profile provides you with all the assistance you need.
Conclusion-
Every Instagrammer must build strategies to promote products on Instagram. Most social media marketing service providers consider Instagram as one of the effective digital marketing arenas that have the power to reach millions worldwide. Why not you? Be a digital creator that sets the trend and makes fun and engageable content to attract more views and create awareness in this untapped market.