Last Updated on December 9, 2022 by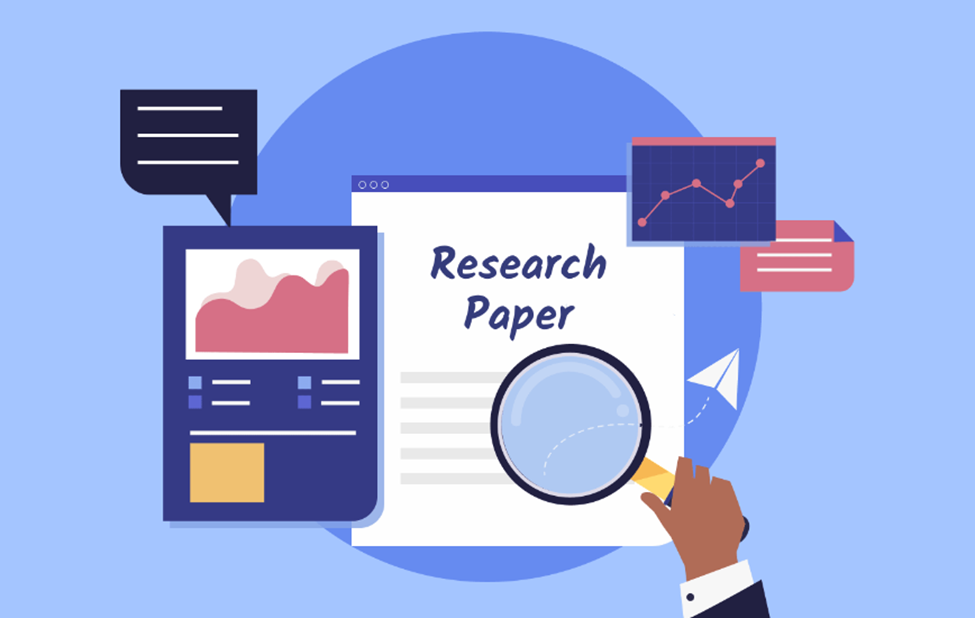 Do you find it hard to improve your research paper? Are you having trouble coming up with a good topic, making a solid argument, or putting your ideas in order? Don't worry; you aren't the only one. It can be hard to write a good research paper, but if you follow these ten tips, you'll be well on your way to improving your research paper!
1. Make a timetable
Divide the work into manageable pieces and estimate how much time you need for each. For instance, it may resemble:
• Information gathering takes 1-2 days.
• One day of analysis of obtained data
• Spending two to three days working on your assignment's body
• Two days for editing the paper's draft
• 1-2 days to finish the final draft
• One day of assignment revision
You may better arrange your writing process with a strategy like this. However, be aware that some aspects of your research may require more time to complete than you anticipate. Consequently, you should have a few additional days or maybe a week to complete it.
2. Choose a title that is clear and accurate
This important part of your manuscript can affect how many people read it. Most of the time, individuals choose what to read based on its look. Make sure that people aren't turned off by the title. Your paper's title should offer readers a rough impression of its subject matter. This should be correct, specific, and show what the paper is about. If you can, stay away from jargon. Don't forget to include section titles and captions for tables and figures. They need to be correct and precise. People usually go straight to the parts they want to read.
3. Your research paper can be better if you write an interesting abstract.
The abstract is the first section of the paper to be read. In a clear abstract, you should explain how your research was done. This will help you create a clear place for yourself in your field. You should also look at what else has been written about the subject. List some important accomplishments and explain how your work builds on them. This will help you put your research in your context. Those familiar with the area can tell which way you're going. Putting a video or photograph into your abstract is a terrific way to liven it up. It should talk about how you did the research for your paper. This extra media gives a quick summary of your paper. At first glance, it makes it look better to the reader.
4. Keep things simple in your research paper to improve it.
It's simple to become lost in your work when doing research. However, keeping things simple has advantages. Through this, more people will be able to access your work. It could even increase success. Making sure your document is consistent while keeping the language basic is important.
5. Don't copy your work!
You may wish to repeat a point you made in a previous research paper. Be careful since it is plagiarism to use your own words.
Self-plagiarism is an issue because it only involves reproducing your prior work. This makes it seem like there are new ideas, even though there aren't any. Be careful since you might not realize it has happened. Use concise quotes from your previous research paper to avoid this. You must cite the original source and put these in quotation marks. Be thorough but concise.
6. Add references, illustrations, or tables in your research paper
Appropriate quotes from recognized authorities will increase your research paper's credibility. They will also create critical connections between your results and the expertise of other professionals. But to avoid being accused of plagiarism, be careful to reference their works using the accepted formatting standards. Additionally, organizing the facts you give in your research paper with diagrams and tables may assist your project to appear more logical.
7. Revise your research paper and make the content better.
It's time to examine your research work once it's been completed. Carefully review and update the text. Give it at least three rounds to review it thoroughly and ensure that no grammatical or stylistic mistakes are missed. Check your word choice and the format guidelines you have chosen for your paper one more time.
8. Make sure your results are engaging.
Your results should be both original and important. If the outcomes are interesting, it will be simpler to get readers and citations. Work that is intriguing and entertaining will inspire others to expand on what you have learned.
9. Read your research paper once more.
At this point, you should stand back from what you've written. A wonderful technique to make your work better is to review it with new eyes. Take time to think about it, then examine your work a few days later. You could uncover a few small problems and feel more comfortable with the last scan, You can then submit your work when everything is finished.
You may enhance your research paper as you write it by going through these suggestions. This can raise the likelihood that people will read, cite, and share your writing as well as ghostwriting.
You could feel anxious or apprehensive at this time. That's very natural, too! You're going to release the findings of your investigation. There are other people who are anxious about this treatment than you. Even when you're pleased with your ideas, sharing them takes a lot of guts.
As soon as your piece is published, get the word out about it as much as you can. Include a link and a mention of it in social media posts.
10. Final Editing
After you have finished reading your research paper the last once again, then do the final editing. Read it with a keen eye and make sure that the smallest mistake is removed from it.
Conclusion:
In spite of the fact that writing research papers is not the easiest thing in the world, we are confident that you will be able to finish this assignment successfully if you just follow our suggestions.